Welcome at the birdringing station Schiermonnikoog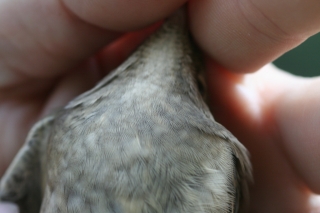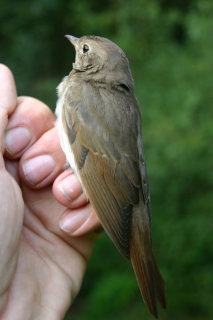 On 17 September 2006, Leo Oudejans and Henri Bouwmeester trapped an unmistakable Thrush Nightingale or Sprosser.
This species is a very scarce visitor in the Netherlands.
It's the second trapped at the Glop ringing station (the first was on 28 September 1987) and this species hasn't been reported for Schiermonnikoog island since June 1996, when two different males were singing on two locations.